It was a Gladiator blend that ignited Tony Ruble's interest in opening multiple Smoothie King stores in the Fort Wayne, Indiana, area. Eight years ago, he and his son walked into the then-new smoothie bar across from the soccer field where his son played for the first time.
"I tried a Gladiator blend, and I've been drinking them ever since," he said. "We got hooked."
At the time, Tony was a franchise owner of seven gyms in a brand that boasted being the largest fitness club company in the world, owned and ran Ruble Truck Sales with his family, competed nationally in bodybuilding events and was raising four children with his wife Holly. Two of his kids were playing on travel basketball and soccer teams. Time was a scarce and valuable commodity for Tony in 2011.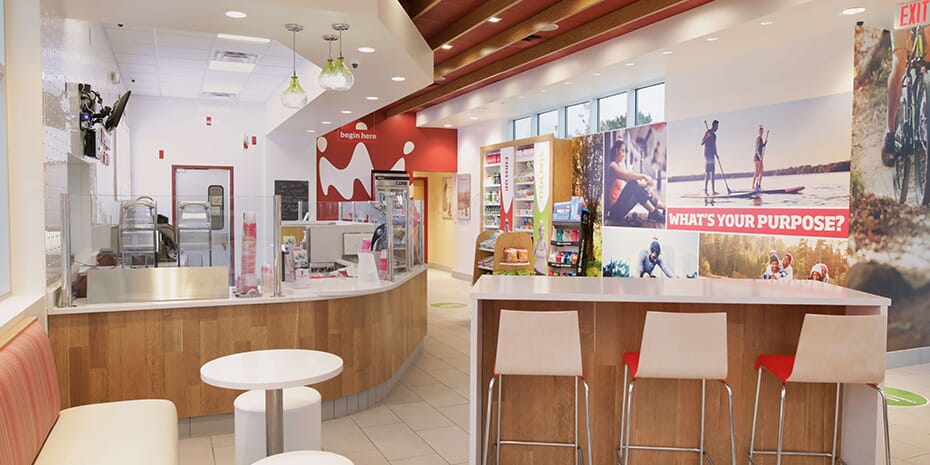 But, attracted to the simple operations concept and already familiar with franchising, plus eager to become a multi-unit Smoothie King franchisee, Tony sold his gyms three years ago and purchased the Fort Wayne market. He opened his first Smoothie King in 2017 and plans on opening two more by the end of 2019. Here's how he made the switch:
Business Ownership Started on the Farm
Tony grew up on a farm outside of Fort Wayne, where he established a strong work ethic. Everyone pitched in. His family also owned Ruble Truck Sales, a heavy-truck and vocational equipment dealership.
"I grew up farming. My grandfather, my dad and my uncle started the truck dealership, and I've worked turning a wrench since I was a kid. We were expected to work – seven days a week."
The work was labor-intensive, so the support and established models of franchising when he became an adult appealed to him a great deal.
"The franchise model makes owning a business easier, thanks to the various forms of support and training," he said. "Many franchise brands also have proven models with proven recipes. For example, Smoothie King has been making smoothies for 46 years and they have 1,000 stores."
Passion for Health and Wellness Takes Hold
His desire to own businesses in the health and wellness segment stems from Tony's athleticism. He played basketball in high school, but because he was constantly working he didn't pursue it after graduation except for pickup games five days a week until he turned 25.
"I had a couple broken ankles because I was still trying to play against young kids, and it was getting tough," he said. "I also had a broken hand, broken fingers."
Instead of hitting the basketball court, Tony began going to the gym more often in his late 20s and early 30s. Impressed by the results he was achieving from working out, Tony pursued bodybuilding and competed for eight years. In 2007, he bought a three-pack of gyms from a fitness franchise.
First Smoothie Leaves Appealing Aftertaste
Then, he had his first Smoothie King smoothie four years later, and his attention switched to what people can put inside their bodies to achieve their wellness goals.
"I like the health aspect of smoothies, and I really like the taste," he said. "I already understood the franchise model, and I think Smoothie King has a great business model with great support. It's pretty simple to get up and running."
Becoming a Smoothie King franchise owner made perfect sense to him. Like Smoothie King, the purpose of the gyms he ran was also to help customers achieve their wellness goals. Both concepts also emphasized helpful customer service.
"If I have the cleanest gym in town and I have the friendliest staff with the best service, I believe I'll succeed," he said. "That carries over to Smoothie King. Our guests have a good experience every time they visit our Smoothie King."
Advice for Like-Minded Entrepreneurs
Becoming a multi-unit owner appeals to Tony because he loves to stay on the go, a trait that was established as a kid on the farm and at the truck dealership. But, he has advice for other entrepreneurs like him, who want to expand their health and wellness franchise portfolio:
"Look for something that makes you happy, something that you actually enjoy. Make sure it's something you believe in and love. I don't like unhealthy food. I chose Smoothie King because I love it and believe in it. If you believe in a product, it's easier to sell it."
Tony doesn't plan on stopping at three Smoothie Kings in the Fort Wayne area. He plans on owning a total of seven in the next few years.