Success Starts with a Great Location!
Over the years, we've learned that location is one of the most important factors in the success of any Smoothie King store. A great site really is the best investment you can make in your new business. Our team of seasoned real estate professionals will work hand in hand with you to find and secure the best available location(s) in your chosen market. We've also learned to look beyond "traditional locations" because there are many places where our leading Smoothie franchise can succeed. We've created flexible store concepts to fit all kinds of location opportunities, including freestanding stores, drive-thrus, airports, food courts, mall kiosks, and even gyms.
Our real estate team members will work closely with you to find and secure the most suitable location for your market. Once you find a location, you must submit a Site Request form. A member of our real estate team members will analyze your site, and even travel to the site to complete the review. If your site is accepted, we will help you with lease negotiation, design, construction, and opening day.
Here a few general criteria that we look for in a new Smoothie King location: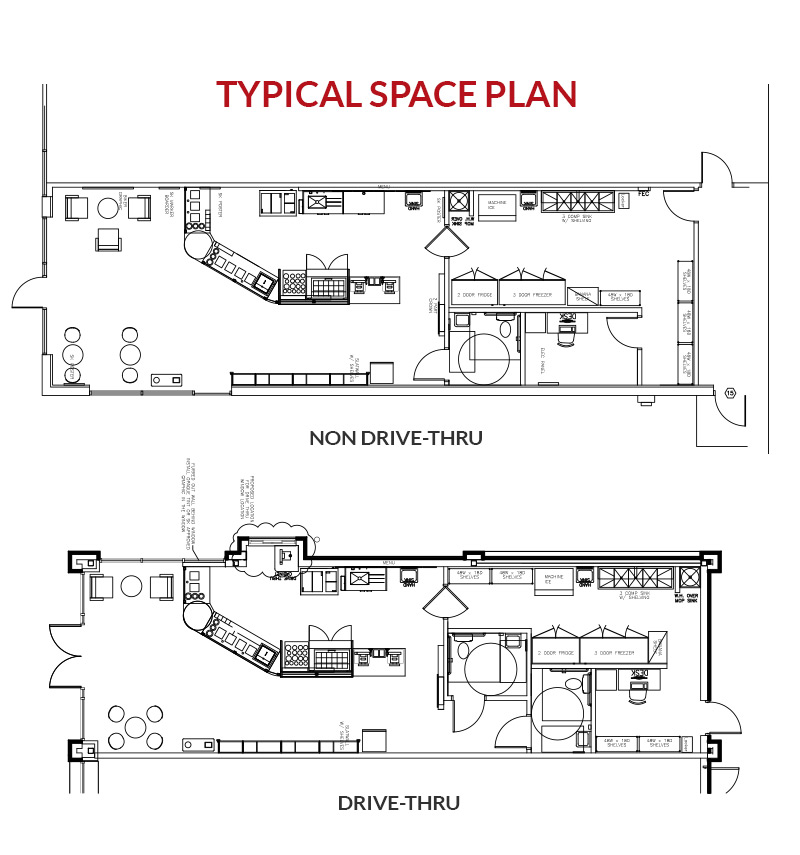 Great opportunities may exist in sites that vary from these criteria and we can tailor a store to fit a unique location if the opportunity looks right.