Joanne Hilliard, a San Antonio, Texas-based multi-brand and multi-unit franchisee, is on track to open her fourth and fifth Smoothie King locations by year's end. Less than five years ago, she was just beginning to consider opening a Smoothie King.
When we first spoke to Joanne, she had just acquired her third Smoothie King location in February 2017. Prior to that, she had opened her first smoothie bar in September 2015 and her second shop just a few months later in March 2016.
Her fourth and fifth stores are currently under construction, both of which she's hoping to have open by late summer or early fall in 2019.
Site Selection Key for Multi-Unit Growth
Joanne is particularly excited about where her new smoothie bars will be located.
"The one on Austin Highway is in Alamo Heights, a pretty prestigious area with a high average household income," Joanne explained. "And it's going to be an end-cap drive-thru."
Her Smoothie King will be situated next door to a dental facility and diagonally across the street from a gym franchise.
Meanwhile, her other store under construction will be the first Smoothie King on the south side of San Antonio and will be part of City Base Commons, a nine-acre commercial center. The smoothie bar will be a free-standing, 1,200-square foot building with a drive-thru located adjacent to the University of the Incarnate Word, which is a medical school, and not far from the Mission Trail Baptist Hospital. Joanne sees both medical facilities as significant sources of guest traffic.
"When the military moved out of Brooks Air Force Base, the medical community moved in," said Joanne. "And that's our target audience."
At the same time, there's a strong mix of residential and commercial construction in the vicinity.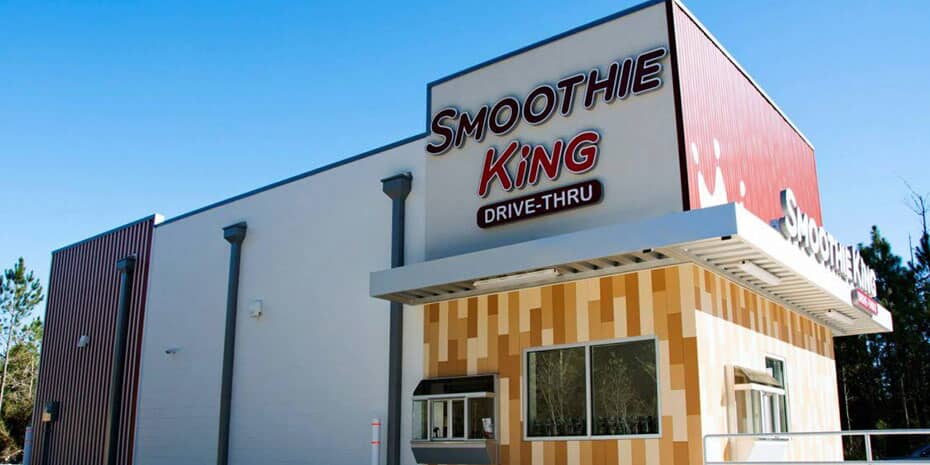 Another advantage Joanne foresees with opening a Smoothie King on San Antonio's burgeoning southern district is the fact that she owns a men's hair care salon franchise location down the road from where her smoothie bar will be. She plans on leveraging both concepts to help increase awareness of each other to drive traffic to her respective businesses.
Joanne's confidence in opening additional Smoothie King locations has been bolstered by the performance of her existing stores.
"All three of our Smoothie Kings have been showing year-over-year increases in sales for the past two years," she noted.
This feat is remarkable considering when she first got started, there were only three other Smoothie King locations in San Antonio. So, it's taken her time to build brand recognition in the market. However, as other franchise owners have opened new smoothie bars, more consumers are aware of the brand name and understand the product.
Setting the Right Foundation for Multi-Unit Franchise Expansion
When she was getting ready to open her third Smoothie King location in the spring of 2017, she realized the need to develop a stronger management infrastructure to help operate her stores. Fortunately, she didn't have to look far to find the right business partner.
Her son, Scott, was a financial analyst with a master's degree in business administration. Joanne, in her words, "stole him" from a Fortune 500 financial services firm, where he was working in corporate strategy, to help spearhead the expansion of their Smoothie King investments.
"It's really the best of both worlds," she said. "I was an experienced franchisee and worked hard at establishing standards and having a really strong foundation. He can work with our accountant to sit down and look at our cash flows – see where we are, where we need to be and how we maintain our margins in order to be profitable and expand."
Joanne and Scott have brought on a general manager, adjusted their training program, processes and standards of accountability, and reconfigured their performance benchmarks.
"We feel really solid going into these next stores," Joanne said.
Why Purpose Matters with Multi-Unit Franchise Growth
From the start, Joanne always made sure whatever franchise concept she invested in, was something she believed in. At the same time, she wanted to still be able to maintain her career as a nurse practitioner, which meant building structures that enabled her to work on the business, not in the business.
"When you're not micromanaging people, you allow people to grow," she emphasized. "So, you're really helping people, and that's what I like the most. It's a huge opportunity to make a difference in people's lives, not just those that we serve but those that are actually providing the services."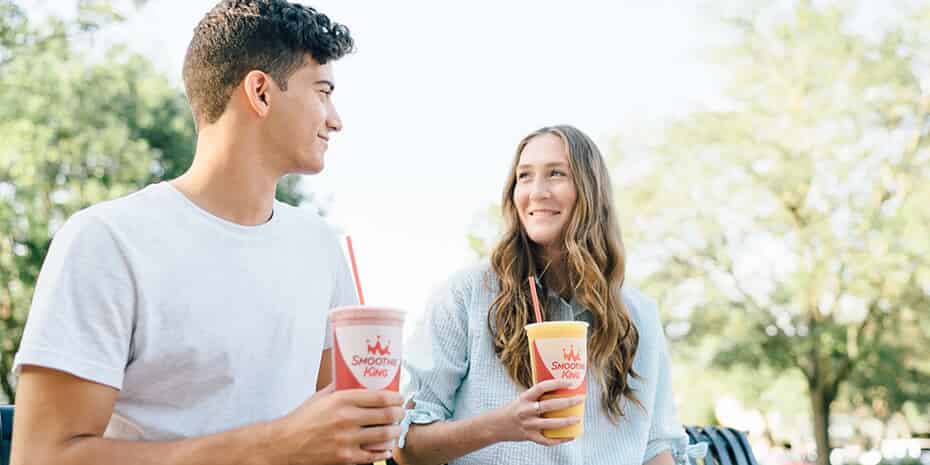 Particularly with her younger employees whose first jobs are at her stores, Joanne feels great satisfaction being able to teach them about accountability, maintaining standards and fitness and nutrition – all of which they can take with them wherever they head in life.
Many of the employment benefits that Joanne offers are similarly geared toward investing in her team members' futures. She provides a tuition reimbursement option for students and is planning on offering a simple IRA plan for retirement investments, which is primarily targeted at upper-level management team members.
"If you take care of your team members, they'll take care of your guests," Joanne emphasized.
Learn More about Multi-Unit Franchise Opportunities with Smoothie King
Are you ready to learn more about growing your franchise portfolio with Smoothie King? Get started by downloading the Smoothie King Franchise Kit here.