When Fern Dawkins ordered her first-ever Smoothie King blend 15 years ago, the man behind the counter told her, "This smoothie will change your life."
At the time, Fern had no idea how right he was. She was 19 years old and studying at Emory University in Atlanta, and her dream was law school, not business ownership.
Fern did go on to earn her J.D. in health law, but her path led her to franchising. Now, she's a successful multi-unit Smoothie King franchisee in the Houston market, and she wants to share the lessons she's learned with others with an entrepreneurial drive.
Why Smoothie King?
As she evaluated different franchise concepts, Fern was attracted to Smoothie King's better-for-you approach. She noticed three main differences between Smoothie King and other brands:
1. Guiding Mission
Smoothie King's mission is to inspire people to live a healthy and active lifestyle. The mission drives every strategy and initiative – from assistance with site selection to community-focused marketing – and that focus keeps Smoothie King's purpose clear and actionable. With a strong company mission, franchisees know why their work matters and can build more fulfilling careers.
2. Products with a Purpose
Every Smoothie King product is blended with guests' purpose in mind. Whether that be to firm up, slim down, feel better or treat themselves, Smoothie King has the perfect smoothie to help them work toward their goals, all as part of a sensible diet and regular exercise routine.
This approach benefits franchisees for a couple of reasons:
– It drives repeat business when guests build purpose blends into their daily or weekly routines
– It supports a strong brand by letting customers know exactly what they're getting and why it's on the menu
3. Ongoing Innovation
If a brand can't adapt, it will become irrelevant. Smoothie King is constantly reevaluating consumers' needs and how it can meet them, while staying true to its brand mission.
For example, under Smoothie King's Cleaner Blending Initiative, the brand is working to remove added sugar from its purpose blends, as well as artificial colors, artificial flavors and genetically modified fruits and vegetables from the menu. The brand's guests wanted more options for clean eating, and Smoothie King listened and is taking action.
"Smoothie King is a brand that continues to keep pace with what its guests want, and it's very open to what its franchisees' needs are, as well," Fern said. "That's going to be very important with any brand you have a relationship with."
First Time Franchising? No Problem
When Fern started out, it was her first time working in food service – or owning a business, for that matter. A lawyer by trade, she had never crunched numbers or managed operations.
But Smoothie King's support system helped make Fern's vision possible.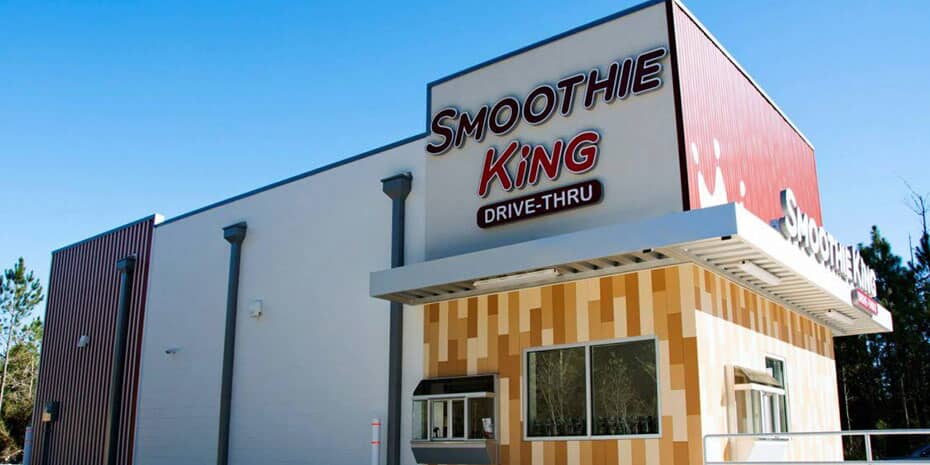 "It was a complete shift for me, but it was perfectly doable, and I credit Smoothie King for that," she said. "From day one, I had a blueprint for what I needed to do. I was able to reach out to somebody at the franchise office to help me at every stage of the process, from assistance with real estate to getting set up to opening my doors for the first time."
As it does for all its franchisees, Smoothie King sent a trainer to help Fern train her in-store team members and support her during grand opening. Fern launched her business confident that she had what it takes to succeed.
After 10 years as a frequent Smoothie King guest and five as a franchisee, Fern still loves watching the brand evolve and grow. When she walked into the Smoothie King by her campus as a 19-year-old, she had no idea the journey she was about to begin.
"I didn't know back then that the team member's comment would mean what it means to me now," she said. "But let's just say, I'm very fond of this brand."