You've been researching brands and figuring out how you fit into the franchise world. You've narrowed your search, but what's next?
Smoothie King Discovery Day might be the next step you're looking for. Discovery Day is a time for candidates to get questions answered, meet the leadership team and visit franchise locations.
Chad Tramuta, Franchise Development Manager at Smoothie King, said that Discovery Day provides an ideal experience for potential franchisees.
"We're always very transparent about our brand," Tramuta said. "We want to give a realistic picture of what it's like to be a franchisee. Discovery Day is about not sales; it's about answering candidates' questions and providing that final validation."
Discovery Day is held monthly at Smoothie King's headquarters in Metairie, Louisiana, a suburb of New Orleans.
Meet the People Behind the Blend
Smoothie King CEO Wan Kim will kick off the day with the history and purpose of the brand. The leadership team will be present to share stories and answer questions. Each department – training, hiring, operations and real estate – will also present to candidates.
"This is the time to ask any questions. It's an interview process both ways. Candidates should evaluate how our brand fits into their purpose," Tramuta said.
Discovery Day attendees have already completed the franchise application, shown proof of investment and have been approved and are usually near the end of the process. Still, eager candidates may choose to attend earlier.
Hands-on Discovery
After the introductions and presentations, candidates will spend the second half of the day in the field at Smoothie King locations. This hands-on experience shows what it's really like to interact with guests, and participants even have time to taste smoothies and see cleaner blending in action.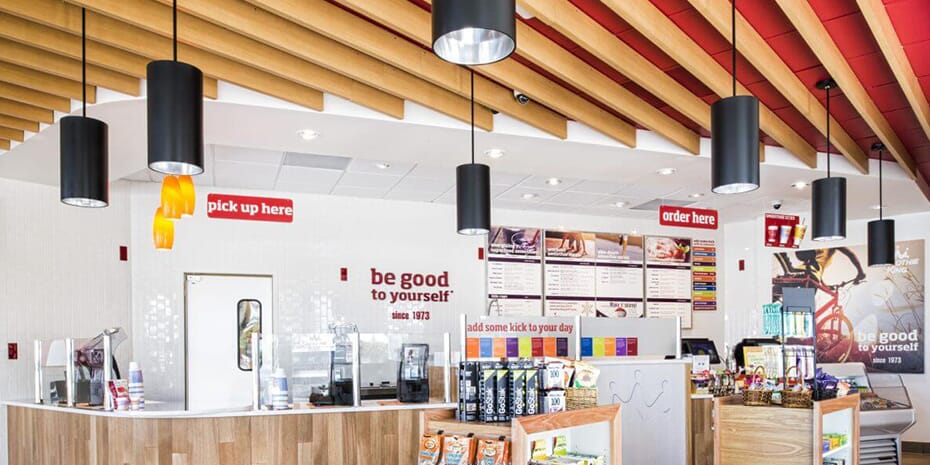 Smoothie King seeks out candidates that are passionate, engaged and want to be actively involved in their businesses. Discovery Day lets candidates showcase these qualities with hands-on activities and prepares them for what ownership is like. By the end of the day, candidates will have lived a day in life of a Smoothie King franchisee and can make a fully informed decision.
After a long day of purpose-searching, Smoothie King franchisee candidates have an opportunity to network and enjoy their time in NOLA with a visit to the Smoothie King Center to watch the Pelicans play. During the NBA offseason, candidates have the unique opportunity to network with Smoothie King Leadership Team Members at a cocktail reception.
Discoveries Made
Candidates will leave Discovery Day with a 360-degree understanding of the trajectory of the brand and with clear expectations for the rest of the process. Within just a few weeks, candidates can finalize their decisions and begin working toward their store openings.
"Attendees will leave feeling affirmed in their decisions and will be able to move forward fully informed," Tramuta said.
If you're interested in investing in a brand with purpose, learn more about Smoothie King franchise opportunities by downloading our Franchise Kit.