When it comes to demand, the top concerns for aspiring entrepreneurs typically fall into two categories. They need to determine if there is:
1. Demand for their product at all
2. Significant demand in their specific market
Fortunately for franchisees, there's already an established, proven demand in the first subset. A brand wouldn't bother expanding through franchising without significant product demand.
But, target development markets require a bit more thought and research. Short-sighted franchisors won't dedicate much time or resources to finding the right target markets. With the right franchisor, however, franchisees can rest assured their market has been thoroughly vetted and strategically pinpointed by the franchisor as a prime market and catalyst for growth.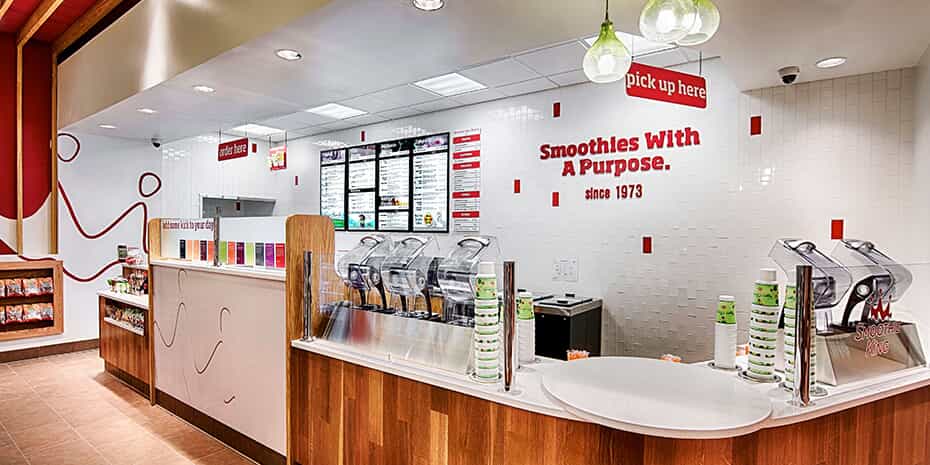 Smoothie King's Chief Development Officer Kevin King shares some insights into our target development market strategy, and how we provide real estate guidance and site selection support toward the best, high-demand regions to help position franchisees for success:
Demographic Research Central to Purposeful Growth
Building a target guest persona is often the first step in creating any effective marketing campaign. Without understanding your audience and typical guest, how can you advertise to them and motivate them to continue buying your product or service?
Similarly, well-defined guest personas and demographic research are central to finding the best target development markets to sell your product. Without substantial research and experience in similar markets, it's extremely difficult to tell if you'll find success in a new market.
"In addition to research and data from successful locations in the past, we also look for areas that have a high number of our guest persona," Kevin said. "So, we are always focused on markets that have healthy and active people, since this is a key indicator of our success in past markets. We're increasingly focusing on millennial-driven markets, since they're one of the most health-conscious demographics, and also have the highest buying power of any demographic. By finding areas with a lot of these target personas, we're able to help ensure our franchisees will have demand."
Solid Markets Can Create Smooth Sailing for Franchisees
Kevin and his team also look at a region's potential for additional stores, along with specific real estate spaces that can help drive growth for franchisees.
"We have a detailed real estate model that has looked at store performance over a number of years," Kevin said. "We use this tool to help guide our real estate efforts, and we also look for the right balance of population, retail activity, daytime employment, income and fitness trends in the region to further refine our target development areas. That helps us ensure there's a high concentration of our target market, and that there will also be high levels of traffic for the specific location."
The Smoothie King development team uses a combination of data and research from past brand performance, as well as insights from best-in-class third-party research firms to find the best regions for development.
"Our franchisees get our best thinking on development, whether in an existing market or new market," Kevin said. "We believe that assisting with locating a store and the right development market is the culmination of multiple variables as opposed to a single decision. There are so many factors to take into account – it really takes a combination of research, market intelligence and gut feel. We also rely on local experts to help us, which can lead to franchisee growth."
Through extensive research and experience in hundreds of markets in the United States and abroad, Smoothie King is able to provide our franchisees guidance and support toward unparalleled opportunities in markets replete with built-in demand.
If you're interested in learning more about a franchise brand that grows with purpose, download the Smoothie King Franchise Kit.