Tonya Brigham, a Smoothie King franchisee in Bowie, Maryland, is well known for her generosity. In business circles, she's also known for being a very savvy businesswoman. Since opening in 2014, her store has been exceeding her performance expectations. Tonya will tell you the two are linked.
Because she gives so much, consumers in Bowie want to be her guests. What goes around, comes around, she says.
Franchisee Success Based on Sharing
In her first year as a Smoothie King owner, she and her husband did so well they decided to donate $10,000 to various causes during the holidays. His portion went toward developing mentoring programs in prisons.
Tonya took a different route with her donation dollars and worked to help children. She called the school where her daughter attended and told the principal she wanted to make an anonymous donation to children in need. The administration identified seven homeless families with children attending school. Tonya paid the cab fare for the families to travel to the school to receive the donation. One mother told the principal her mother just died, her child was being kept out of school because she suffered severe burns, and she had nothing to give the kids for Christmas.
"I've taken many of the schools around me under my wing," Tonya said. "I've become one of their partners. I give free smoothies to kids on the honor roll, deliver smoothies to the office staff, teachers and janitors."
Another time, Tonya paid for six children from a homeless shelter to attend a summer camp for four weeks.
"If there's any opportunity alleviate pain and help a child in any way, I'm going to do it," she said. "Giving at Christmastime or any other time makes such a huge difference. Sometimes it's better to take the loss for whatever the good is because it's just going to come back to you in leaps and bounds that you could not have even imagined. People will remember how you made them feel."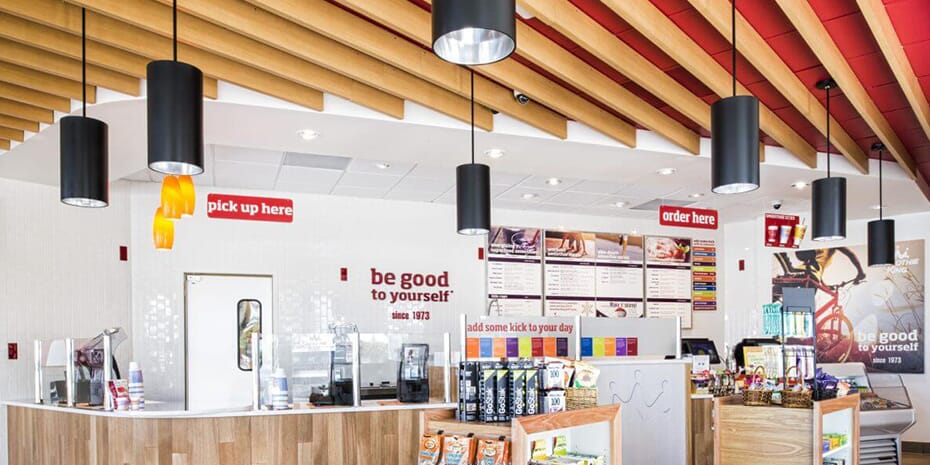 Endearing yourself and your store to the community can be good business. Although Tonya, a spiritual person, gets involved in charitable causes for purely altruistic reasons, her involvement has had a positive effect on her Smoothie King store. This kind of participation shows genuine interest in community and the local economy. Naturally, local consumers are often more likely to support businesses who show love for their community.
Lightning Strikes Twice
This was evident when she made a couple small but kind gestures at the 10,000-member First Baptist Church of Glenarden in Landover, MD, where she attends services.
When she was trying to get her Smoothie King store up and running, she told the pastor his sermons, which are also broadcast on the radio, were inspirational. Touched by that, the pastor actually mentioned Tonya and her Smoothie King in a sermon a few weeks later, after the store had opened.
"Hundreds of people came through my door that day," she said.
To show her appreciation, Tonya began making smoothies every Sunday an hour before the store opened and delivered them to the church parking lot attendants during the summer.
"When I think about donations, it's not just monetary," she said. "I have this great product and I think about who I can give it to. If I have a slow period in my store, I'll ask my team members to blend 50 smoothies, and I will drive to businesses, schools, dentist offices, fire stations because I am invested in this community. At the same time, it can actually play into marketing."
Business Advice: Love Thy Neighbor
Her advice to franchisees is to invest in their communities through good will. If you work hard at it, you can make money owning a business, but ownership will be so much more rewarding by exercising some local philanthropy.
"It can open doors when you give to people," she said, adding, "You can't even put a price tag on what giving is going to do for you personally and the impact it can have on your business."
Interested in becoming part of your community by opening a Smoothie King? Learn more about becoming part of an international brand as a franchisee by downloading our Franchise Kit.